MAKE YOUR RIDE MORE COMFORTABLE
Why Choose Us
Designed to fit seamlessly on your motorcycle, they are crafted to withstand the elements and the test of time. With our seat cushions, you can ride with confidence, knowing that every journey will be a comfortable and memorable one.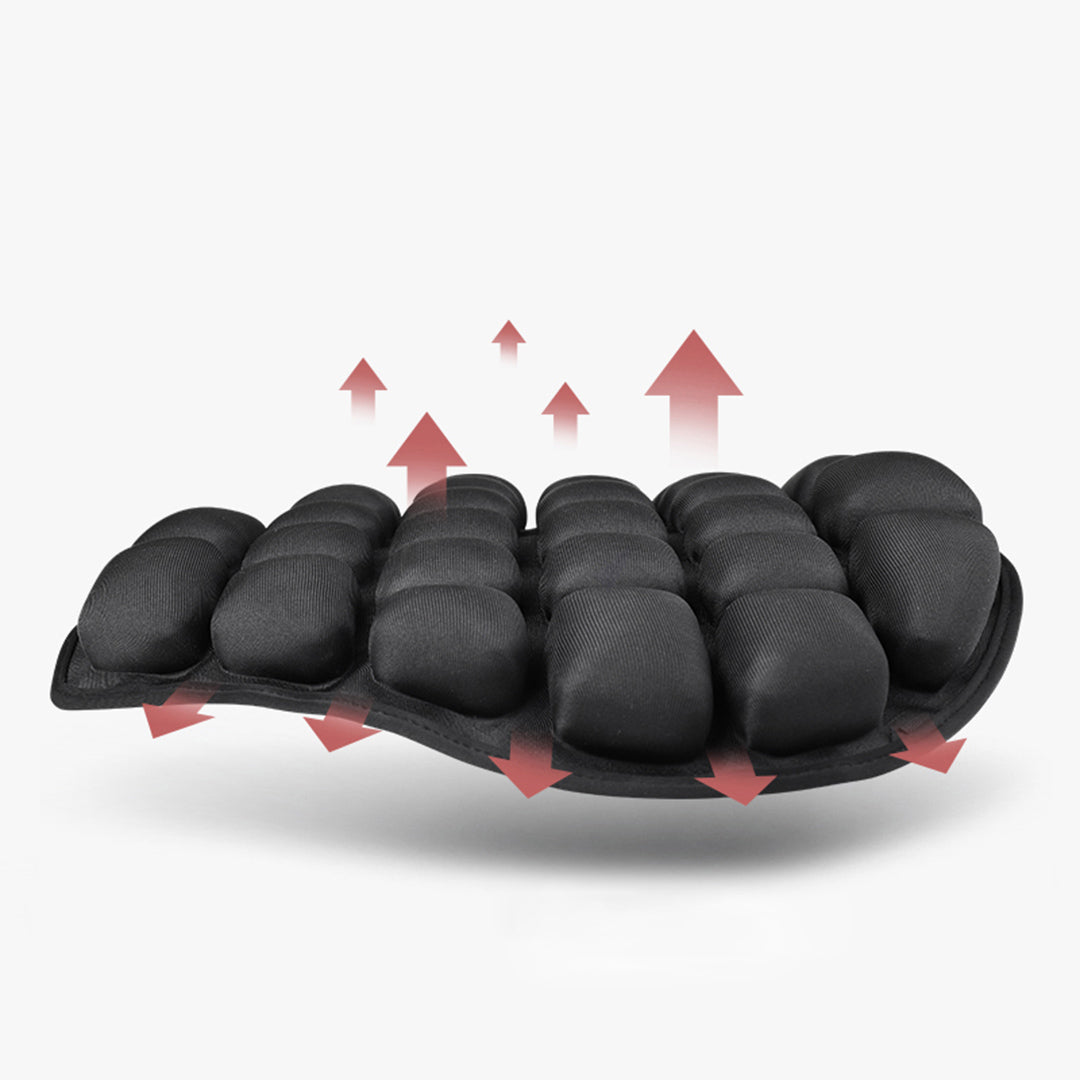 Air Convection Technology
With multiple air convection technology, when the airbag receives the squeeze, the gas flows to each other, producing a uniformly pressurized "anti-gravity" effect. This process can buffer the vertical pressure of more than 1/3 of the body weight, greatly reducing the load and pressure of the tail vertebra.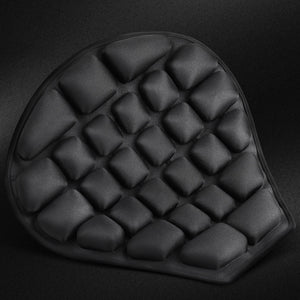 Premium Cushion Material
TPU fabrics has excellent elasticity and wear resistance. This material provides excellent performance under severe weather and manpower. Just take a rest after you drive, it doesn't need frequent maintenance.

Lycra diving elastic fabric feels delicate and soft, greatly improves the feel of the cushion and the recovery of crease. It's of high rebound, no deformation and can be repeatedly washed.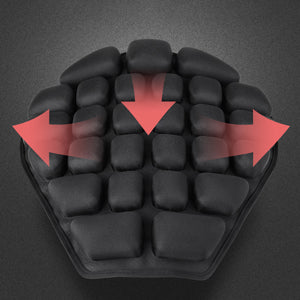 Breathable & Comfortable
It's "live", it breathes. There are gaps between the airbags on the motorcycle seat cushion to ensure that the buttocks are on the soft cushion while enjoying a relatively breathable state.

With shallow groove design, you will stay cool even you have been sedentary. The 3D airbag gap can achieve excellent ventilation effect, so the seat cushion is comfortable and not sticky.