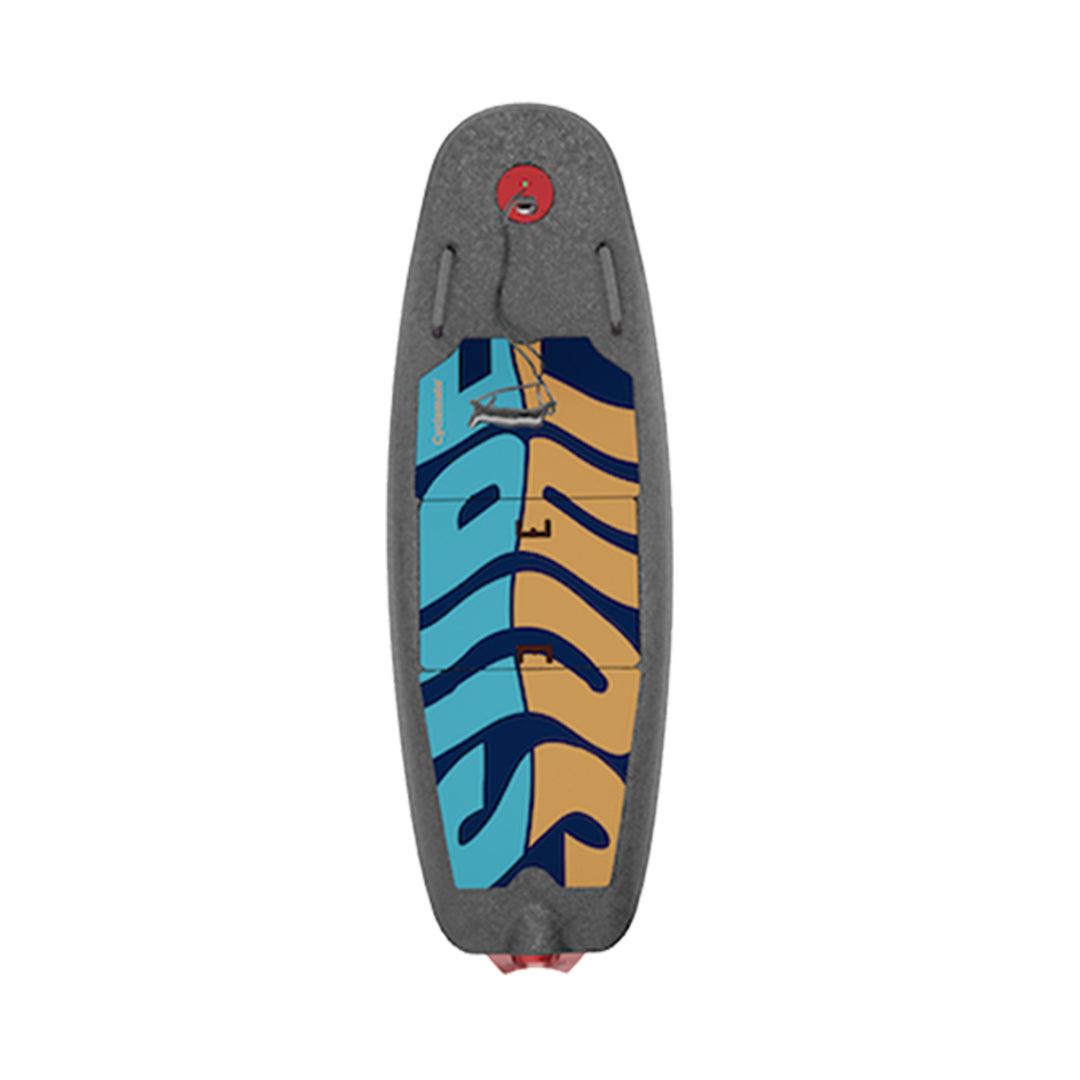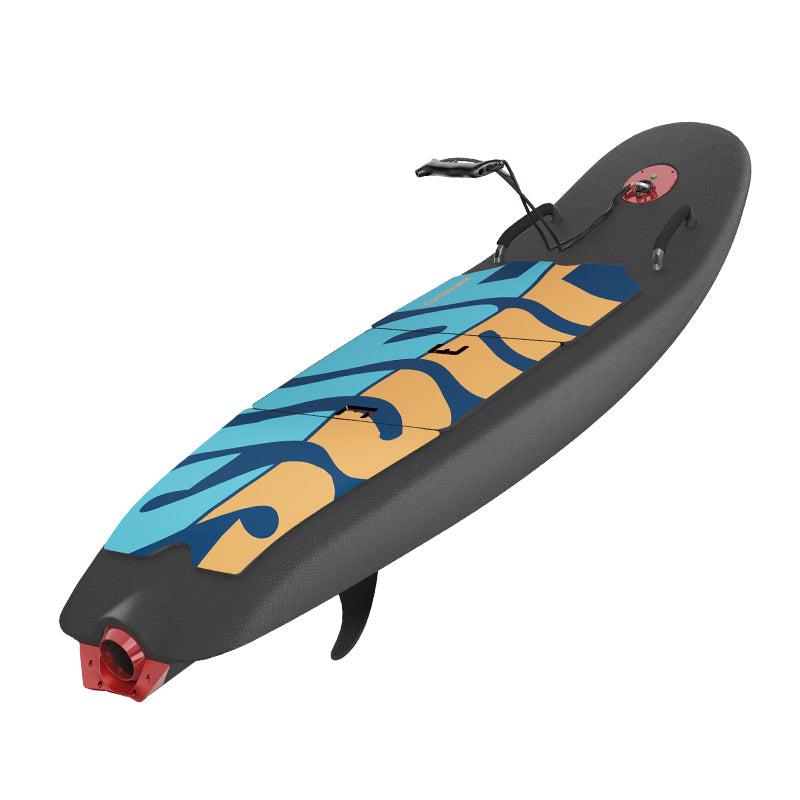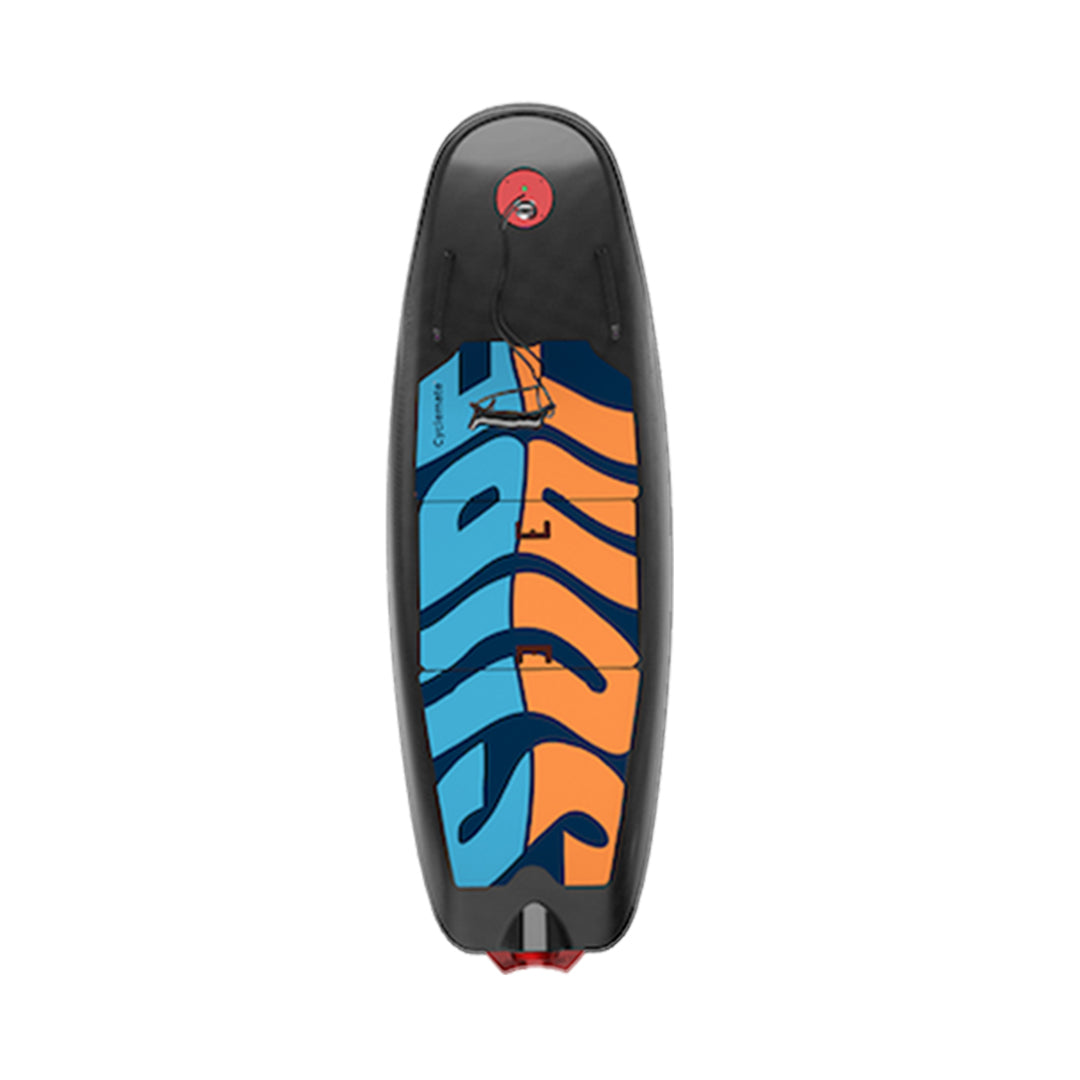 Cyclemate Electric Surfboard
Delivery

Standard shipping: (7-12 Days)
Express shipping (3-5 Days)

Free Return & Exchange
Our 60-Day Fit Guarantee, Free Exchange & No-Hassle Returns

Shipping from US facilities
Your purchase makes a difference.
Cyclemate Electric surfboard is a revolutionary and innovative water surfing device, which has been refined by 118 processes, 10,000 + times of power continuity testing, 900 days of water testing, 187 times of optimization, 16 major upgrades, 8 core technologies, supplemented by complete accessories and global after-sales support. cyclemate is committed to providing surfers around the world with superior quality and the best value for money electric surfboards.
It takes hours of practice, it costs a lot of money to hire a coach, and even if we learn it, we need the right time and weather (you need waves) to play it. Then paddle against the waves for 45 minutes, get knocked back by a few waves,Maybe you'll have a decent surf.
Traditional surfing relies on the environment, water and weather, as well as surfing skills, which greatly reduces the accessibility of the experience. Cyclemate electric surfboard is a perfect solution, which is a complete subvert of traditional surfing. It retains exciting user experience and fitness properties. At the same time, even beginners can still enjoy free surfing through Cyclemate, which greatly reduces the experience requirements for surfers. Users can disregard the time and place to truly realize "want waves", experience unprecedented sea sports.
For those who have no surfing experience, we set a low speed gear, which allows stepless speed between 0 and 32km/h, which means you can start surfing safely and quickly. From the first impressions of the people we invited to use the product, most of them were able to start using the product within 10 minutes.
And more importantly, Cyclemate's price is half that of other competitors.
Forget about waiting for the perfect weather conditions or the perfect wave.  Surf in Los Angeles the winter, at your local pond, or in your neighbor's pool.  Surf in Australia, surf in Buenos Aires, or even surf in Mongolia for all we care.
Beat the other surfers out to the big waves, or take this on a still lake.
With cyclemate, there are no more limits--just pure fun.
Waterproof: The battery adopts 3 layers waterproof structure design to solve the sealing problem, so that the safety of the battery has been greatly guaranteed
Efficient: battery uses the ATL original batteries, with independent development of BMS.
Patent technology: the battery lock structure as the exclusive patented technology, free tool for 3 seconds to lock/unlock quickly, Module design.
Safe and stable: with 8 heavy security protection technology (discharge protection, automatic equilibrium, overcharge protection, discharge protection, over current protection, short circuit protection, over temperature protection, power protection.) After 800 times of full load tests, we have passed the severe environmental tests of low temperature of -15 degrees Celsius and high temperature of -44 degrees Celsius.
Cyclemate has a high speed gear for experienced surfers, allowing for stepless speed between 0- 60km/h. If you are a surfer yourself and are proficient in using Cyclemate, a top speed of 60km/h will bring you unparalleled excitement and enjoyment.
Cyclemate electric surfboard adopts the modular design concept, including battery, power system (electric and motor) and board body. Each independent part is designed to be waterproof, which completely solves the hidden risk of water leakage of electric surfboard. In surfing process, the circuit and battery will not be damaged and water will not be caused by cracks or holes caused by impact. It can be safer to go farther out to sea, without worrying about the product leaking and damaging the whole product, resulting in the inability to swim back.
Tips: Our core parts can be disassembled separately, improve the maintenance convenience but also reduce the frequency of maintenance.
Modular power system, waterproof and dustproof for the highest level ip68. Ensure high reliability, completely solve the problem of plate body water leakage.
EPP It is a highly crystalline polymer/gas composite material with excellent performance, which has become the most popular new environmental protection compressive buffer insulation material for its unique and superior performance. EPP products have very excellent seismic energy absorption performance, high recovery rate after deformation, good heat resistance, chemical resistance, oil resistance and heat insulation, in addition, its light weight, can greatly reduce the weight of goods.
During the development and testing process, Cyclemate has carried out strict dynamic seal test, salt spray test and vibration test to ensure its water resistance, corrosion resistance and stability, which also makes its service life and stability much higher than similar products in the market.
Other electric surfboards are too heavy to move from home to car and from car to beach, especially if you go out alone.
Surf board thickness is only 13.7 CM, break through the industry product volume smaller, more conducive to shipment.
Cyclemate electric surfboard with EPP materials, compared with other materials EPP is lighter, can significantly reduce weight, make cyclemate electric surfboard whole light weight 20% than others.
Battery and surfboard can be separated design, battery weight accounts for 60% of the weight of the entire surfboard, after removing the battery surfboard only less than 17kg, even a person can carry.